Why-destination-wedding-saves-your-funds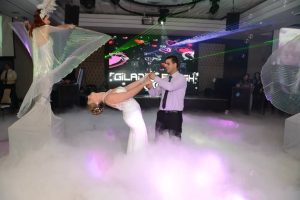 Whenever you come across someone in your network inviting you for his/her destination wedding, you usually think of how much they will be splurging on it. The idea of destination wedding is usually linked with excessive spending. However, the hot trend these days doesn't actually burn a hole in the pocket. As a bride or groom you can happily ditch the idea of traditional wedding and opt for a luxurious destination wedding at much reduced costs.
Yes, it's true. Destination wedding is affordable and they aren't just for people with big money. On an average, one in four brides prefers destination wedding and finds it cost-effective. The only thing required is a careful wedding planning in Los Angeles. In fact the overall cost of destination wedding might be less than the traditional ones.
So you must be thinking how the heck destination wedding can cost less than the traditional one? Let's see how it happens:
Attractive packages with great offers
Popular wedding destinations across the world recognize the rise in demand for destination weddings. Seeing this upbeat environment, they all strive to make the most out of it. In order to keep up with the competition, most of them come up with some sort of wedding destination packages including several freebies or discount offers. These offers control the package cost and allow an affordable wedding.
As their potential guest, you must ask the resorts and wedding destinations about these freebies and other perks when booking a wedding with them. Since resorts make a large sum with minimal efforts on a destination wedding, you must do it without any guilt. You might get free accommodation for a certain number of guests, or a free upgrade to the services.
A clear talk with them wouldn't hurt you.
Wedding location
Do you dream of getting married on a beach in an exotic location or in the lush valleys of a wine country or on the edge of a volcano?
This desire of getting married in a natural paradise compels many to opt for a destination wedding. What can make you happier about this idea is the fact that this dreamy destination wedding often costs less than a traditional wedding. Depending on where you want to get married, several factors can make the wedding light on pockets. A favorable exchange rate, lower cost of living, and cheaper venues can make turn your dreams into reality.
Honeymoon offers
Many couples prefer an extended stay for honeymoon when planning a destination wedding. These days, many resorts offer packages that include honeymoon at the same resort. And if you do so, they offer great discounts and bonuses. This causes great savings for the couple. It may encourage you to plan your destination wedding at a resort that gives these attractive offers.
If you are not lured by this idea of honeymooning in the same resort where you got married, you may prefer a nearby location. It will save the traveling cost and overall wedding expenses.
Naturally embellished locations
You wouldn't be required to spend extravagantly on Israeli wedding Los Angeles if the destination happens to be the center of attraction. Traditional weddings dedicate a major part of the assigned budget on decorative elements and adornments to enhance the beauty of the venue. With destination wedding, you don't need to spend on anything else as it emphasizes on beauty of the venue. The natural beauty of the location will save you thousands of dollars from the wedding budget while providing an interesting backdrop. Not to mention the beaches and mountains would enhance the aesthetic appeal of the venue.
Less number of guests
Do you think that fewer guests at the wedding can save money? Being practical, you are thinking the right. The cousin and aunt that you have not met often wouldn't make any sense to your destination wedding.
Destination weddings are often regarded as more intimate occasion celebrated with only few guests including family and a handful of close friends. Even if you happen to invite a lot of people, it's more likely that they wouldn't appear and only your nearest and dearest ones would arrive to celebrate with you. If there is lesser number of guests, you cannot only provide them with a luxurious experience at a small budget, but can also spend more time with them.
Inexpensive attire
Unlike traditional wedding, destination one is a more casual occasion for couples. You may want simple, easy to manage outfits for the wedding to further cut the costs. Even if you desire something special, you can opt for a less fussy one for the day.
Destination wedding is a hassle-free and affordable option as wedding planner and resort owners do the major part of event planning. A lot of event planners have a full list of destinations where weddings are common and affordable. Hire them for a destination wedding that won't cost you much but your guests will remember always.
Get cheaper options and guidance on destination wedding by On Air Productions, an LA based event planning company that also provides Bar Mitzvah DJ Los Angeles and a variety of other services. You can get enough ideas for a dream wedding that you always imagine.