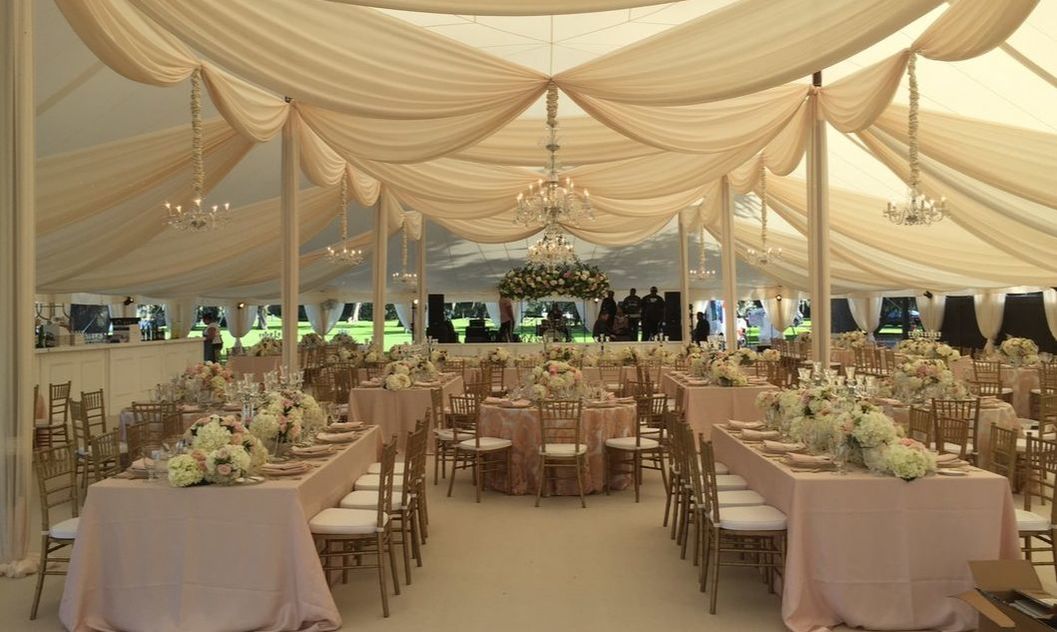 You are here so it means you're gonna host a party soon. Figuring out the important things for the event such as – chairs, tables, plates, or planners, decorators, etc. – will take a lot of consideration. Simply put, the process is tiresome and time consuming. If you want to avoid all the stress – you can think of event rentals. With a clear-cut choice, the question popping up in your mind may be – what to rent?
If you have had been a part of any wedding preparations, you would realize that the event involves, at least one, if not many, rental orders. It's hard to find a single wedding that actually has no rented items. Couples can think of hiring full-service caterers, event planner, decorators, and professionals for other services. The thing is you will end up wanting at least one or two rental services at some point in the event planning process. You can have multiple options for event rentals Los Angeles to keep it simple and hassle-free. While they might be offering seemingly similar services, there are some differences between them. The difference is in not just pricing but also quality of services, rented items and customer service.
Key differences lie in charges, delivery windows, minimum order amount, and several major or minor orders. A full-service event rental company is capable of fulfilling all requirements – major or minor – so that you just pay attention to personal things like wedding date, outfits, guests and other things. Considering the mental peace you get, it's probably worth calling leading event planners for rentals. Just ask them a few questions and get a general quote based on personal needs.
Let's talk about the venue. In Los Angeles area, there are several dreamy locations for fairy tale wedding. One of the leading companies, On Air Productions, provide a venue that can accommodate your guests, party, dining and all other needs efficiently.
Decorations come next. A well-decorated, extraordinary event space makes it extra-special for couples and guests. Whether you are planning a destination wedding, a wedding garden or a backyard, exceptional wedding decoration ideas can enhance the mood of celebrations. Talk about the decoration services, charges and how flexible they are in giving space to your ideas.
Photo/videography services. Wedding day is one of the most special events of life. It is not just about a beautiful venue worth watching, but preserving the special moments of the day to cherish for lifetime. Event companies like On Air Production have professional photographers to capture special and candid moments on cameras and turning them into a beautiful story for friends and family. An event planning and rental company offering this service is a big advantage, indeed.
DJ, Music and entertainment. Guests expect a lot of fun on the day. Live music, a great band and a mesmerizing environment will enhance the fun. After the cocktail hour, guests dancing on the latest tunes will be one of the best parts of the celebrations. If you envision something like that on your wedding, ask the provider about the wedding DJ Las Vegas.
Icing on the cake with extras. Some event planning companies offer other services like live shows, recording studios to produce audio content, red carpet photo booth, and others. Fire dancers and LED shows can further enhance the mood of celebrations. Be straightforward to ask how far they can go to plan an extravagant event for you.
There are several elements to make a wedding event successful. Feel okay to ask as many as you can think of. Take a quick look of what they are offering and how will they blend your ideas into their offerings. It's absolutely fine to spend time searching through different options to finally find stick with the one that offers an incredible package at a reasonable price.
Some general things you may want to consider:
The quality and length of linens – Yes, they matter a lot when you are particular about your choices. Standard event rentals may not be able to match up with your expectations but a prominent one like On Air Productions can.
Wine glasses and other glassware also make an impact. Luxury and premium ones create a classy appeal that will transform the overall event experience.
You may also want to enjoy on the tunes of Persian DJ Los Angeles. A professional DJ capable of handling a huge crowd with an engaging attitude can work wonders for the event. A vast number of rental companies will be working entirely as per your needs.
It's best if you talk to the event rental company in advance to know more about the service packages. Have some else accompany you as well. During the talk, you have to make sure that you two remain at the same page while finalizing the deal. Make sure to read the rental agreement carefully a few days before the event. You would want to realize if they penned down the details correctly and you don't have to sit down for hours waiting for them on the day of the event. Else, stick with a professional company like On Air Productions to find an easy solution to event planning.